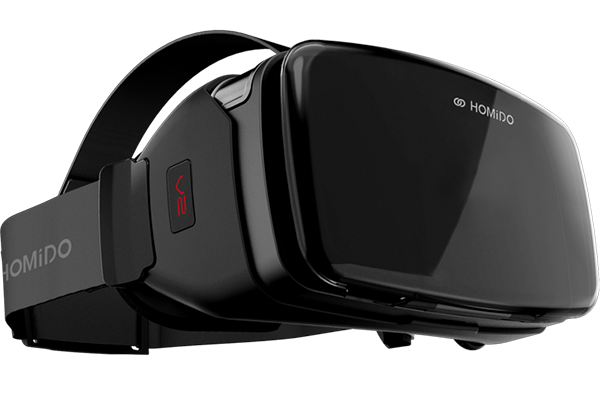 Homido V2
The premium VR headset
The most accomplished Virtual Reality Headset for iOS and Android smartphone. Designed with a special attention to the comfort of wearing, allowing longer use, Homido V2 is simply the best headset for mobile VR.
Homido Grab
Certified by Google
Grab is a Premium "Cardboard". Certified by Google and widely used in Education, this headset is the reference for "Google Expedition" kits thanks to its secured, original design, and to its ease of use.
Homido "mini"
Certified by Google
The smallest VR googles. Designed and patented by Homido, the "minis" are certified by Google. They represent a sustainable and qualitative option compared to traditional Cardboard VR headsets.
Homido accessories
Accessories for all uses
Homido offers a range of accessories dedicated to VR from Bluetooth gamepad to 3Dof gyroscopic controller.
BtoB offers
Branding products
Homido offers turnkey solutions to professionals. Contact us and tell us about your project.
Homido Blog
All that you need for your VR headset
With dozens of tutorials, hundreds of articles, a forum with thousands of subjects and as many users, Homido guides users and professionals willing to make the most of mobile Virtual Reality.
Homido's V2 headset shows mobile VR doesn't have to be basic
it's definitely the fastest and most convenient way to enjoy VR on a smartphone.
Une start-up lilloise devance les géants que sont Google, Facebook et bientôt Apple..