A little bit later than expected, we are proud to introduce VR Stream, our new key application.
Why VR Stream  ?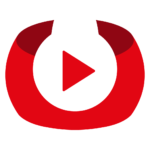 With the VR Center, we offer a full catalogue of VR experiences, weekly updated, with tested and approved content. For everyone, this is a guarantee to enjoy the best experiences and to never run out of new ones. The single criticism, that can be made to VR Center, is that you can't browse through 360 videos without taking your phone out of the headset.
If this is possible to offer this feature for videos, it is not possible for Apps for a simple reason: most of the VR applications don't start in VR ! Indeed that would force users to close their eyes when they launch an application.
We've been studying many solutions, but after a few unsuccessful tries, the only logical and possible solution is to launch an application through "My Apps" category and wait until it actually displays in VR before inserting the smartphone in the headset.
For Videos, the solution is much more simple; the 'launch' issue doesn't exist and the number of qualitative 360 videos grows every day, that's why we invite you to try VR Stream from today! Our followers will understand immediately ;-).
What is VR Stream?
VR Stream is a totally immersive VR player for 360 Videos. It means the application allows to browse through videos without leaving VR. The Database is common with the VR Center's one : each video added to the VR Center is automatically available in VR Stream.
What are the advantages compared to YouTube ?
The content added to our database is systematically tried and checked to offer the most suitable content. We also use the users' votes to identify the most relevant content. Here, we put the quality first ! Yet, quantity is not outdone as more than a hundred videos are already available among which some exclusive content!
We saved the best till last !
Last but not least, VR Stream will the first app to be compatible with a new device , Homdio Flip
How to download VR Stream ?
As for any other VR app, the below minimum requirements are needed:
Gyroscope, accelerometer, compass
Screen > 720P / 1080P
2Gb RAM
Dual core processor > 2Ghz
Recommended Configuration:
Gyroscope, accelerometer, compass
Screen > 1440P OLED
4Gb RAM
Quad core processor > 2Ghz
Homido : the best road to Virtual Reality by VR enthousiasts!
By choosing Homido, you can enjoy a true ecosystem, customer support and the answers to all your questions – even the more technical ones. Who else does offer dozens of tutorials, articles and updated content, tested and approved by professionals ?!