VR Education Google Expeditions Partner in the Middle East.
Virtual Reality is a great tool to learn new skills by enabling learners to explore, play, and interact. With the Grab VR Headset – official Google Cardboard –  Homido is a strong actor on the Education market working intensively with a network of Google Expeditions Partners.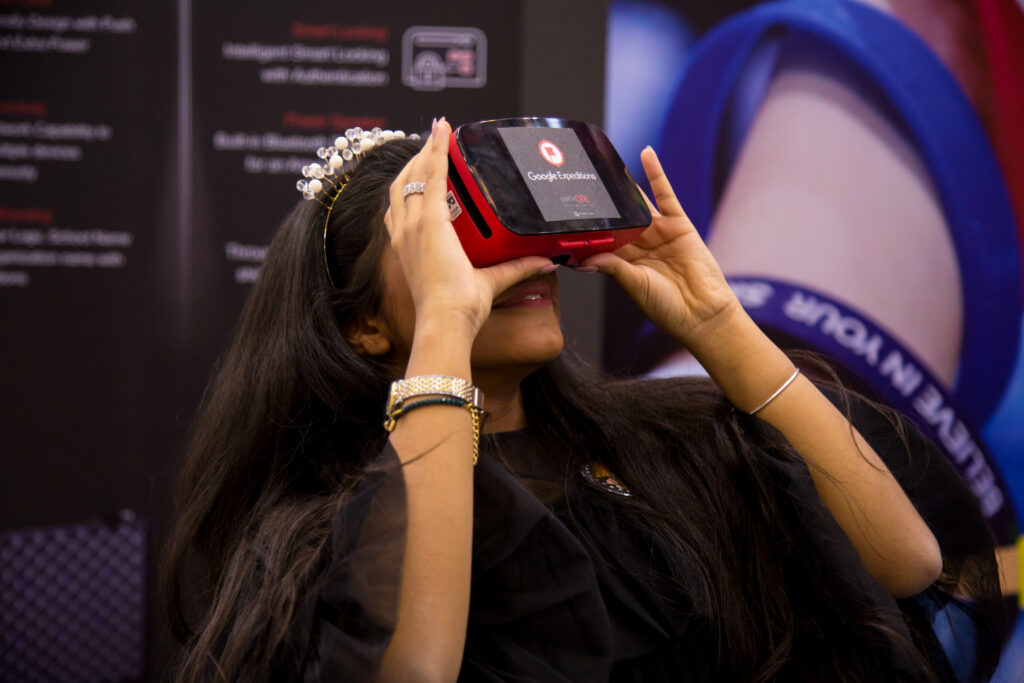 The Grab model is the ideal VR headset for VR Education in a school environment:
Easy to clean material
Easy to use and to share thanks to a strapless design
Strong materials and a very secured way to hold the smartphone
High quality lenses for a 100° field of view
Starting on the US Market, where the Homido Grab is used in more than 3000 classrooms, Homido is now offering the Grab in other markets such as Middle East with VRXOne, who has chosen to integrate the Grab in their Educational Kits.
Our new partner VRXOne is a comprehensive virtual reality program for education and training.
With the use of creative and immersive technologies as well as hands-on practical tools, VRXOne offers cutting-edge customizable solutions applicable for any education or training environment in an efficient and risk-free manner while capacitating maximum optimization of productivity.
VRXOne aims at transforming the face of learning and development technologies in the Middle East as well as internationally by integrating a global operating framework interweaved with corporate and economic vision.
VRXOne is offering a choice of 3 options: Education, Professional, or customized kits. In addition to a full VR kit, VRXone will pre-install and test the best Applications to fulfill your needs. For instance, for VR Education, you'll get access to Google Expeditions but also Unimersiv, Discovery VR and other selected Educational Virtual Reality Apps.
Find more information on VRXOne Website.