Le HTC Vive est de l'avis général le meilleur casque de réalité virtuelle filaire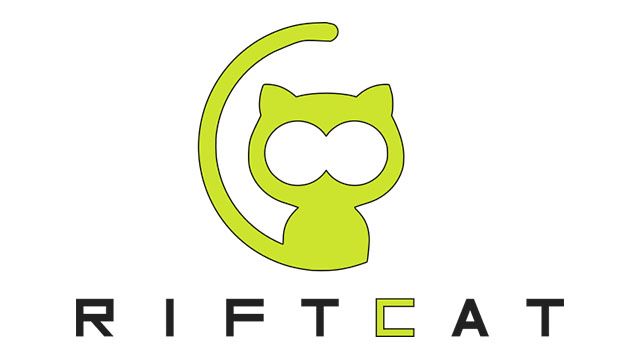 Le HTC Vive est aussi le plus cher, mais contrairement à son principal concurrent il est fourni avec ses contrôleurs. Avec RiftCat il est possible de profiter des jeux Steam VR avec un Homido, théoriquement il est donc possible de lancer des jeux  conçus pour le HTC Vive.
En pratique cette émulation est moins évidente, les Steam contrôleur manquent à l'appel rendant impossible l'utilisation des applications du HTC Vive.
La solution proposée ci-dessous va nous permettre d'utiliser un Leap motion pour simuler la présence de ces contrôleurs. Le positional tracking sera toujours aux abonnés absents, mais les jeux se jouant assis deviennent parfaitement contrôlables.
Cette solution est expérimentale et le rendu sera bien inférieur à celui proposé par un HTC Vive, n'achetez pas de jeu uniquement pour cette utilisation, car celle-ci peut être à tout moment désactivée ou rompue.
---
Émuler un HTC Vive
Pré requis :
RiftCat installé et fonctionnel (voir le tutoriel)
Un Leap motion [amazonjs asin="B00C66Z9ZC" locale="FR" title="LEAP MOTION LEAP Motion Controller 3D USB"]
SteamVR (voir le tutoriel)
Le tutoriel
Téléchargez et installez les deux versions de Microsoft Visual C++ 2015 Update 2 

Téléchargez la dernière bêta d'Orion puis installez-la. 
Rendez-vous sur cette page GitHub et téléchargez la dernière version du driver (actuellement Alpha 3). À l'intérieur du zip, vous trouverez deux exécutables, installez Setup.exe. 
La partie installation est terminée !
Mise en application de l'émulation HTC Vive
Exécutez  en premier lieu RiftCat serveur puis VRidge sur le smartphone. Une fois la connexion établie entre le serveur et l'application rendez-vous dans l'onglet VRIdge de RiftCat serveur puis installez le driver SteamVR en cliquant sur "Click Here to Install SteamVR"

Une fois le driver installé, ouvrez Steam puis cliquez sur l'icône VR située en haut à droite.
Si vous avez bien suivi toutes les étapes du tutoriel, vous devriez obtenir ceci:
Il ne vous reste plus qu'à lancer votre application SteamVR favorite. Les jeux nécessitant une utilisation "Roomscale" ne fonctionneront pas avec cette méthode.
Les contrôles gestuels (anglais)
Finger gestures (these would not throw your hand's orientation off much)
TriggerFinger, bend your index finger as if pulling a trigger
LowerFist, grab with your middle, ring, pinky fingers
Pinch, pinch with your thumb and index fingers
Thumbpress, point the thumb towards the direction of your pinky
Hand gestures (these would significantly change the orientation of your hand) FlippingTheBird, flip someone off with your middle finger
ILY, pinky and index finger extended, middle and ring bent Victory, V shape with your index, middle fingers, other fingers curled
FlatHandPalmUp, flat hand, palm points upwards (relative to alignment of Leap!)
FlatHandPalmDown, flat hand, palm points downwards (relative to alignment of Leap!)
FlatHandPalmAway, flat hand, palm points away from self (relative to alignment of Leap!)
FlatHandPalmTowards, flat hand, palm points towards self (relative to alignment of Leap!)
ThumbUp, thumb points up, remaining fingers form a fist
ThumbInward, thumb points towards the left for the right hand and vice versa // Two handed gestures
Timeout, both Hands form a T shape, signals a Timeout in sports
TouchpadAxisX, Touchpad emulation: index finger of other hand points towards palm
TouchpadAxisY, Touchpad emulation: index finger of other hand points towards palm
---
Ce tutoriel vous a plu ? Attribuez-lui une note ci-dessous.
[yasr_visitor_votes size="medium"]